Services
From our inception we have offered
consultancy services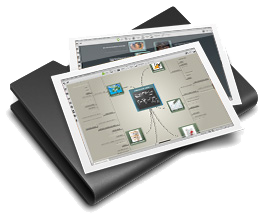 This part of our business ensures a stable revenue and profits, which we reinvest to create cool products.
Developing products and offering consultancy services at the same time might seem challenging and difficult to handle. Nevertheless, our belief is that only through experience we can improve our services, therefore we will continue to invest in the development of software products, which will ultimately help us provide better software services at every level.
Romania has great talents, both in engineering and design. Our schools may not be internationally reknown, however our skills are irreplaceable when it comes to programming, because we always set high standards of performance. We have been gifted to assimilate a great deal of information quickly, which helps us speed up the pace when learning and implementing new things.
Our company is built on the belief that
talent and capability

are more important than experience
We have a young team and we are proud of it!
Our Beliefs
Be open, be frank
We may make mistakes, we may unintentionally write bugs and sometimes we may even misinterpret your requirements, but whenever this happens we openly admit our mistakes and work hard to fix them.
The customer is our Master
When we don't completely agree with your ideas we will let you know, when we feel that things are not going in the right direction we will be the first to provide feedback, but in the end, you have the final word and we will always conform to it.
Everything is doable, it's just a matter of time and money
There's nothing much to add here, one sentence says it all.
Collaborate closely
We don't take projects where someone throws us a spec, then we have to deliver in xx months. We can obtain good results only if we work closely with you.
We do have preferences
When it comes to using different programming languages, frameworks and technologies, we definitely have our favorites we like to work with. However, if we have to learn something new, we are open to it, as long as we can rely on your support and feedback.
For any enquiries, please contact us.